Product Details
The coolers of the latest generation achieve a high flow rate with very low values of
power consumption. As a result of the computer-supported development of the wing
geometry, even the noise development has been optimised, and thus, the noise generated
by a typical rotor speed of 11,000 rpm-1 is very quiet with a sound level of 21
dB(A),Another plus point is the long service life of 70,000 / 350,000 hours (L10 / MTBF at
40°C). Moreover, the chip coolers have an electronically commuted motor whose motor
winding is switched by a special IC.
By a selection of suitable electronic components and high-quality ball bearings, the
reliability of the fans is achieved at operating temperatures between -10 and +80 °C.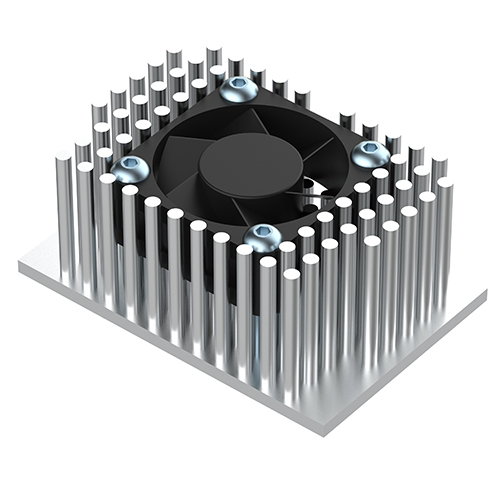 Overview
Art:
RX602-025-19
Rth:
1.3 ~ 1.05 K/W
Fan Size:
40x40x10mm or 40x40x15mm
Noise :
15 ~ 30 dB (A)
VDC :
6 ~ 12
Current:
35 ~ 80 mA
RPM:
3600 ~ 11000
Operating Temperature :
- 20 ~ +80 ℃
Bearing Fan :
2 Ball bearing
Life Expectancy :
> 350,000 H
Heatsink size:
75 x 50 x 32 mm
Heatsink Material :
AL1050 (99.5%) ROHS